Posted by Blake Murphy on March 26, 2008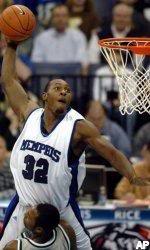 This article has been submitted by Stu Wilkinson (this week's Podcast guest), and is a regular Wednesday feature.
I'd like to offer my condolences to Mark Few and Greg Paulus, who were obviously the first victims of what will become the Gary Roberts Wednesday Curse. Despite the dangers of putting the curse on one of my favorite college basketball players, this simply must be an NCAA Tournament themed edition of the well-respected and oft-praised GRW. I thought for a little bit about which tournament standout to go with, but with apologies to Scottie Reynolds and Russell Robinson, the man of the week is Joey Dorsey of the Memphis 'Paper' Tigers. Derrick Rose gets all the NBA hype, and Chris Douglas-Roberts gets the national awards and accolades, but Dorsey is easily my favorite player on the Memphis Tigers, and probably one of the baddest men on the planet to boot.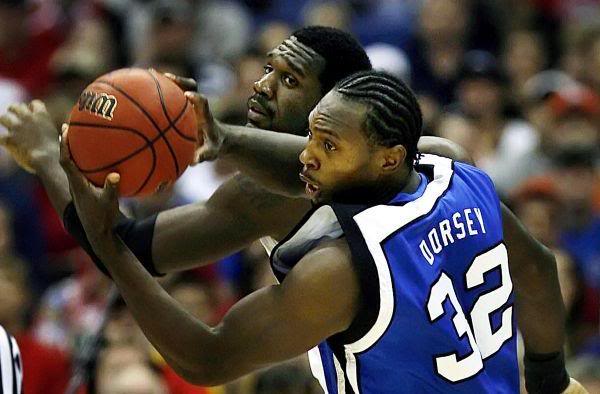 His second round performance against Mississippi State was one of my favorites of the year. Six blocks, and a hard-working 1/5 from the free throw line. Also, he had twelve rebounds and thirteen points. I'm not here to say that this guy is the most valuable player on Memphis, but I will say this: defense and rebounding win championships, and Joey Dorsey can take those parts of his game to another level when necessary. Sure, he submitted a stinkbomb against Ohio State and Greg Oden last year. That was Greg Oden, and Joey was still a little confused about his role on Memphis one calendar year ago. Now Coach Cal has enough scorers to make Dorsey's role clear to him – rebound, swat, and dunk. I'll call him an RSD, or "risdey" player.
And that's what I love most about Dorsey – he knows his role and shuts his mouth. I don't think I've ever seen him take a jump shot or even dribble the ball more than an arms-length away from the goal. The fact that he knows exactly who he is bodes well for his career on the next level. With undersized role-players like Jason Maxiell, Ronny Turiaf, and Ben Wallace doing quite well in the NBA, Dorsey definitely has a place in the Association. I don't care that he's 25 this December, I don't care that he can't shoot free throws, and I certainly don't care that his post skills are unrefined at best. Joey Dorsey gives you what you need – dunks, defense, and passion for the game in a league that desperately needs it (yeah, I said it).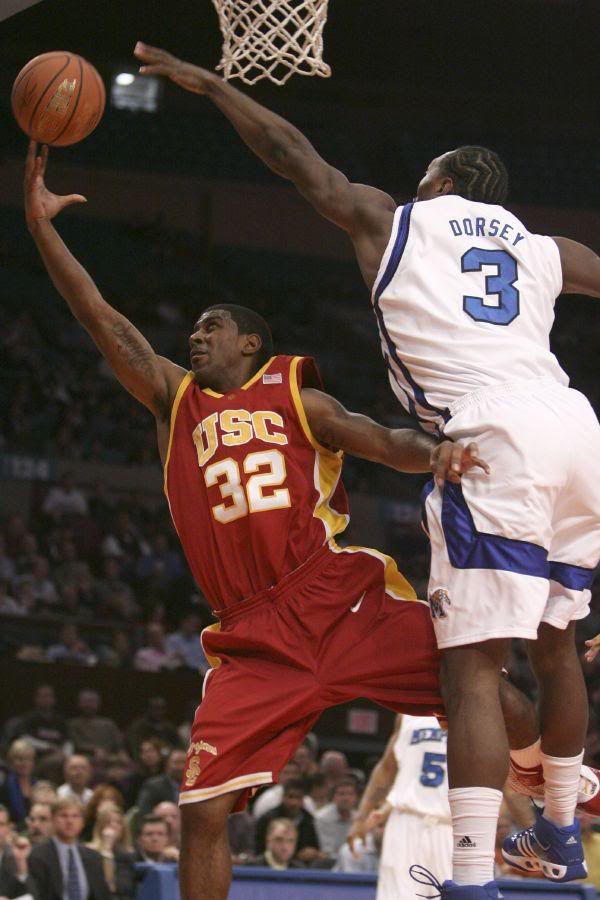 I can't wait to see him at the next level, but I'll settle for a showdown with Brook Lopez next weekend. This is Dorsey's chance to redeem himself for last year's tough showing against Greg Oden, and hopefully he'll take full advantage of it. Then again, he shouldn't look past Michigan State. I hear Drew Naymick called him "a lot overrated."
Inside The Numbers
2+ years older than the average college senior
6-9, 265 pounds
2.0 blocks per game
9.7 rebounds per game
1 roster spot that should be his on the Raptors
This article has been submitted by Stu Wilkinson (this week's Podcast guest), and is a regular Wednesday feature.