Posted by Blake Murphy on March 25, 2008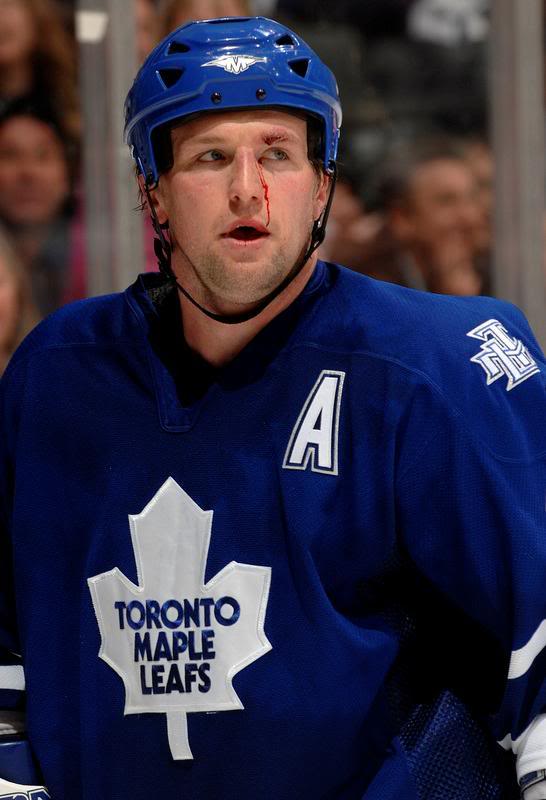 This article has been submitted by Alex Pennycook.
As the NHL regular season wraps up the big question on everyone's mind is what is it going to take for the Toronto Maple Leafs to make the playoffs. Currently the Leafs sit in 12th place in the tight Eastern conference but are only 4 points behind the 8th place Bruins with 6 games left. The situation is bleak at best, but for everyone in Toronto you have to BELEAF.
After an incredible weekend performance without their top two scorers, Nik Antropov and captain Mats "I want to die a Leaf" Sundin, Toronto pulled out two gutsy wins to get a much needed 4 points and improved to 12-4-1 in their last 17 games. On Friday night, Toronto jumped out to a 2-0 first period lead. After they took an atrocious 7 penalties in a row they still found themselves in front 2-1 thanks to superb goaltending from team MVP Vesa Toskala and amazing penalty killing from Stajan, McCabe and Kubina. The momentum they built up from these kills helped pace them to a 4-1 victory. Then they traveled to Ottawa for another installment of the battle of Ontario. The Leafs battled back after falling behind twice and came out with a gutsy 5-4 win to pull within 4 points of the Bruins.

The upward battle continues tonight as the Leafs square off against the same Bruins they trail in the standings in a home and home series where two wins could conceivably put them in a tie for the 8th spot. Toronto then ends the season with Montreal, Buffalo, Ottawa and Montreal again. None of those games will be easy as all of those teams are jockeying for position in the standings.
What is it going to take? Realistically, the Leafs can forget about catching the Rangers or Flyers since they don't face either of these teams again this season and they'll only have to win a couple more games each to clinch their spots, which leaves the Bruins as our last hope. If the Leafs don't win these two games in regulation they can kiss their playoff spot goodbye. If they do win them both they'll be tied with the Bruins while Boston has 1 game in hand. The Leafs will need at least 90 points to make the playoffs meaning they'll have to win 5 of their last 6. To get to 90, after the Leafs beat them twice, the Bruins will need to win three of five against Ottawa (x2), Buffalo (x2) and New Jersey. That is no easy task. The Buffalo Sabers also have 7 games left: Ottawa (x2), Montreal (x2), Boston (x2) and Toronto. Buffalo currently sits at 81 points so they would have to win at least 4 games to have a shot. Both Florida and Washington are right in the thick of the race and with 6 games remaining each, both have to be considered in the mix. The Leafs will need help from Carolina, Atlanta and Tampa Bay while hoping that the Panthers and Capitals split their two remaining games against each other so neither moves up the standings substantially.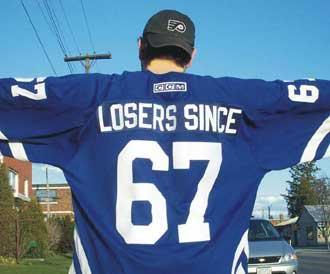 In conclusion, if you are a Leafs fan you need these three things to happen:
1) For Toronto to beat Boston in regulation both tonight and on Thursday to completely cut the gap between us and them.
2) Start cheering for Montreal and Ottawa because our fate ultimately lies in their ability to beat Buffalo and Boston.
3) Hope that the mediocre Southeast division keeps its rep and doesn't allow Florida or Washington to go on a prolonged winning streak.
This article has been submitted by Alex Pennycook.