Posted by Blake Murphy on April 3, 2008
This article has been submitted by the debuting Donny Allan.
For those of you hockey fans who know me well, you can likely remember a time when I had to lecture you on supporting Canadian puck. Perhaps it is linked to my general fence-sitting nature and my fear of being disliked, but I support ALL Canadian hockey. Yes, even Senators hockey.

As with every year, I have many people (mostly from the great city of Toronto) come up to me to remind me of the latest Sens folly or embarrassing mishap. Surely you can all imagine the snippy comments and juvenile chirping I have had to endure since Christmas. I am a proud Senators fan and son of a season's ticket holder. My father and I are both from Toronto, we both grew up loving the Leafs, and we both still support them when they need it.
Why should the opposite be any different? I've exhausted my voice time and time again trying to explain my position on supporting Canadian hockey. I grew up a Leaf's fan and I paid my dues. I watched as 99 robbed Dougy of a ticket to the finals that was so rightfully his. I, along with many others, have surely been scarred for life. However, when the Leaf's lost, we were fortunate enough to have Montreal on the backburner ready to bring the cup home to Canadian soil. The Habs at the time were the traditional rival to Leaf Nation. Correct me if I'm wrong but I don't remember many people cursing Muller's name when the time came to put the Kings away. To quote Rage Against the Machine, "We put aside our differences and begged for someone to take the power back." No one wanted to see the Cup on a sandy beach in southern California, so why did they last year? No one wanted Tampa Bay, no one wanted Carolina. Why did we want another dirty southern metropolis with no snow and no universal health care to house our beloved and sacred Stanley Cup? Lord Stanley is likely rolling in his grave. For shame, haters, for shame.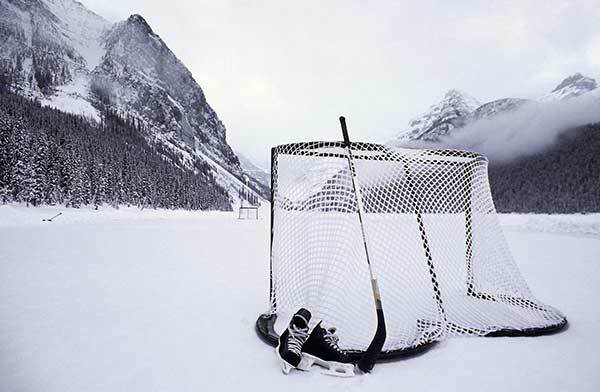 Rivalries are exciting. rivalries are good for the game. But sometimes it is possible to go a bit too far. I don't remember this intense mutual hatred when the Sens re-entered the league in the early 1990s. What reason do Leaf fans have to cheer against us when it comes down to it? You have the upper hand, you beat the Sens in the playoffs! Lord knows I've heard that fact enough. Sure, the Senators have done better overall, but so have a lot of other teams. Envy is a foul stench, my friends. As I had previously stated, wasn't your real beef with the Habs, anyways? It's okay to flip flop on who you hate, but not on who you support.
I am reminded of many occasions when I was 'quacked' at during the finals last season. It is hard to think of a time when I was more disgusted with my peers. They actually would rather see Anaheim win the Cup than the Senators! Simply appalling! The kids in Ottawa grew up playing on outdoor rinks and in house leagues, too. I doubt very many kids in Anaheim could say the same or could come remotely close to sharing a passion for hockey that is distinctly Canadian and rooted in our cultural fabric.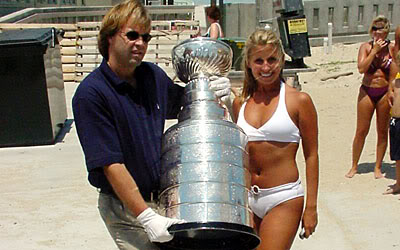 As a supporter of good argumentative logic, I realize that it is ridiculous to insult accomplishments that are superior to those of my own. This is why, as a Bills fan, I avoid chirping the rival Cowboys or Patriots, who have both embarrassed me statistically since my tenure as a previously successful franchise supporter. I also avoid chirping their fans, because that is equally as futile in discrediting their superiority over me. It is a petty and small-minded way to expose your own jealousy. Sorry, I always have to come back to my beloved Buffalo Bills to get the sentiment of fans who support questionable franchises. I remain proud in knowing that Marv Levy took the Bills to four consecutive SuperBowls within my lifetime – a feat that is impressive by any standard. For Sens fans, playoff berths since 1996, President's Trophies, conference and division titles, and competitive rosters (with Calder trophy winners) year after year is also something to be very proud of. As Marv once said, consistency is a sign of true success and character.
The Senators have accomplished greater feats in their short contemporary history than that of most Canadian teams. They have been, and likely will continue to be, among this nation's NHL elite. I wish nothing more than to say the same for the Toronto Maple Leafs before long, but until then I ask you to get off my back. Watching Ovechkin snipe would certainly be fun this year, but let's try to bring the Cup home instead.
Support Canadian hockey, no matter where it is played.
This article has been submitted by the debuting Donny Allan.