Posted by Blake Murphy on March 14, 2008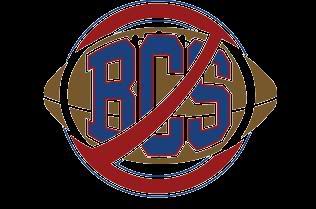 This article has been submitted by Stu Wilkinson, who loves cats so much it's really starting to creep me out.
In part one of this two part series, I listed the non-BCS conference college basketball teams that I think will be impressive when the NCAA Tournament rolls around in less than two weeks . That list included Virginia Commonwealth, a team whose NCAA Tournament status is tenuous to put it lightly after a loss in the CAA Tournament. Eric Maynor and company will probably have to rely on the CAA's reputation and a whole lot of dumb luck just to get into the show. VAC's questionable status aside, I still think the teams I listed are solid bracket busters (Davidson, Gonzaga, Drake) or even Final Four candidates (Xavier, Memphis).
All that optimism was great, but let's face it: I'm an incredibly negative person. I will now present to you a group of non-BCS teams that I think will crash and burn early in March Madness, if they even get there at all. College basketball fans and people who like filling out brackets every March alike will be tempted to make these teams their scrappy Sweet Sixteen sleepers, but don't succumb to that groupthink garbage. Think of these teams as the Leroy Jenkinses of college basketball – I'm not saying they lack heart, but they do lack skill, and they will end up getting crushed in the end. If you didn't get that reference, congratulations, another kitten just died. (Editor's Note: I refused to place another kitten picture here.)


Butler (29-3 out of the Horizon League)
Talk about a battle-tested team – these guys are returning three of their top four players from a group that won the Preseason NIT and reached the Sweet Sixteen last season. This year they've beaten Ohio State, Virginia Tech, and Southern Illinois, as well as most of their Horizon League opponents. Butler has been ranked in the top 15 most of the season and has been generally accepted as the third-best non-BCS team in the NCAA.
But they're no good, and I'll tell you why. First of all, they're far from a lockdown defensive team. Last year they held their opponents to the 32nd lowest effective field goal percentage in the nation, but this year that's moved to 118th. That fall-off on the defensive end hasn't exactly been offset by an improvement in offensive production. A.J. Graves, who keyed Butler's great run last year, has fallen off this year. I've heard rumors of a nagging foot injury holding him back, which is never good. Combine that with the fact that their other star, Mike Green, looks a little like Carl Weathers, and baby you got a stew going.
Prediction: First round exit, which is exactly what I predicted for them last year…I know nothing.
Kent State (26-6 out of the Mid-American Conference)
Kent State was ranked 23rd by the Associated Press in late February before losing a road game to those scrappy Bowling Green…Eagles? I am not impressed by this team, despite their ability to somehow convince AP voters that they're better than USC and Arizona. I was going to do some research using the great "Pomeroy Rankings" to back my gut feeling up, but I struggled to find them in the standings. So, being the Internet Explorer master I am, I used the CTRL+F function on my keyboard to find the word "Kent" in the rankings. First result: Kentucky at 55th. Second result: Western Kentucky at 69th (Chris Marcus is smiling somewhere). Third result: Kent State at 74th, one spot above the 14-14 Virginia Cavaliers. Luckily for Kent State, the AP voters increasing their national profile still don't know that people use stats to evaluate basketball teams.
Prediction: First round exit.
St Mary's (25-6, repping the West Coast Conference)
The ying to Gonzaga's raging yang in the WCC, St. Mary's has had a great season, highlighted by non-conference wins over Drake, Oregon, and Seton Hall. Throw in a 12-2 record in conference play and an overtime win over the Zags and you can't act like you're not impressed. So St. Mary's is a solid team, but I don't think they're going to win a game in the Tournament. First of all, one of their key players (Australian Patrick Mills) is wildly inconsistent. Patty's chalked up seven games with less than ten points this year, with two of those coming in his last four (five points against Kent State, two against San Diego). A primary scorer like Mills can't drop a stink-bomb like that in the tournament and expect to play another game. Aside from Mills' inconsistency, the team's mediocre defensive rebounding and reliance on one-dimensional three-point shooters (one of which has taken 115 threes to just eight twos – Todd Golden) will hurt the team in the Tournament.
Prediction: First round exit.
South Alabama (26-6 out of the Sun Belt Conference)
I don't get any of the hype surrounding this team and its top 30 ranking in the RPI. They have one good win, at home against Mississippi State. They have also lost to Miami (Ohio), Middle Tennessee and North Texas. Congratulations, you ripped through the fifteenth best conference in the nation at a 16-2 clip and then lost in the semi-final of your conference tournament. Since when does that give a team a good shot at an at-large bid to the Big Dance? Sure, they have some solid players and good rebounding, but nothing on this team really seems to make it outstanding.
After watching the end of their conference tournament loss to Middle Tennessee, I came away impressed by their senior leader, Demetric (meaning "of metric") Bennet, who shoots the ball pretty well from behind the arc and can get to the line effectively, too. Other than Bennet though, I don't see anything that screams "this is the twelve seed that's beating a five" at me. They couldn't get any stops when they needed to go on a run late in the game, and they couldn't come up with loose balls when they needed to. If they draw a young, shaky offensive team in the Tournament they could have a shot, but I don't see it.
Prediction: First round exit in heartbreaking fashion.
This article has been submitted by Stu Wilkinson, who loves cats so much it's really starting to creep me out.