Posted by Blake Murphy on April 15, 2008
In place of the Video of the Day today…there is a picture. It is strange, and confusing. ESPN has Gabe Kapler of the Milwaukee Brewers listed as 6′2″, 188lbs., which would make him much smaller than my homie Psycho Horatio. However, a quick Google search of 'Gabe Kapler,' as pointed out by ODC Madness Pool winner B.J. O'Brien, returns this photo: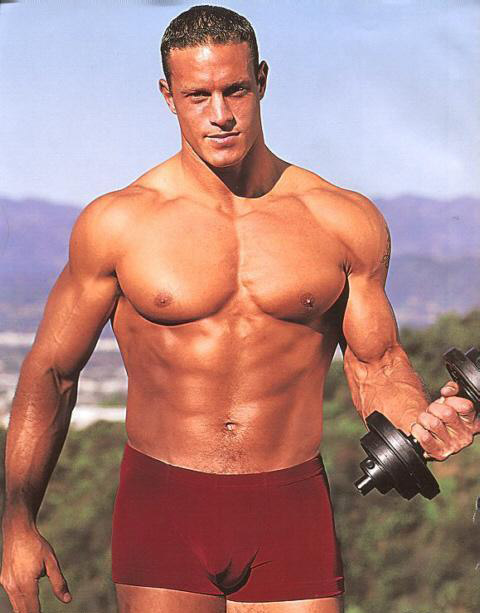 Now, I didn't believe it, so I looked for more Kapler images. Turns out, he is jacked and, apparently, hot. Why hot? He was ranked the #10 hottest baseball player by some random blog. Then, I found this picture:
So, ummm, Gabe Kapler is…jacked? Why is this relevant? Except for a Mailbag question, it's not, but enjoy. Maybe this will increase the female traffic on the site. At the very least, it will keep Weasel coming back.