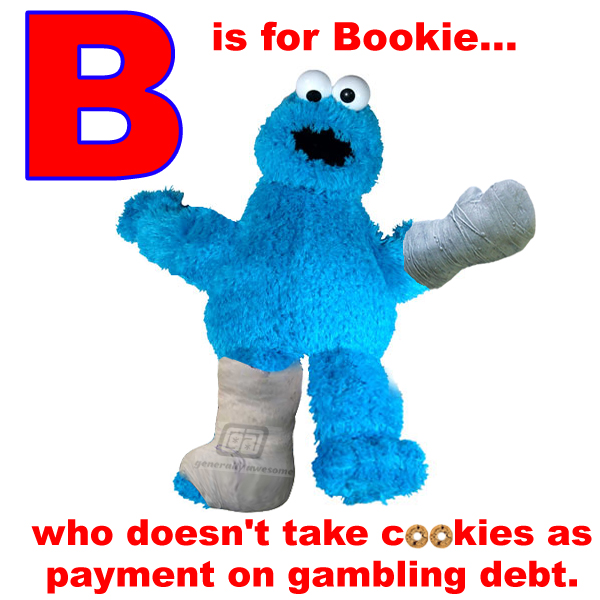 For the first time, I'm going to try and post a weekly picks column on Friday or Saturday of each week. The lines will generally come from Bet365, my online sports book of choice, and will be pulled the day I write the column (I will make note if I jumped on an exceptionally juicy line earlier in the week and saw it move). For Week 1 in a post-lockout year, we're all pretty clueless, but a decent track record the past two seasons and a plethora of pre-bet reading has me fairly confident in my first set of published picks. Take a look after the jump to see my picks against the spread ("ATS") for each game, a brief explanation of my logic, and any other bets (over/under, money line, teasers, etc) I found to be particularly enticing this week.
2010 Record ATS: 139-117 (54.3%)
2009 Record ATS: 135-121 (52.7%)

Note: All spreads and over/under odds are "-110" (bet $110 to profit $100, or, "bet $110 to win $210") unless otherwise noted.
Picks Against the Spread
Green Bay -4.0 vs. New Orleans - Yes, this pick is technically late, but I did grab the Packers. Odd story – I woke up Friday thinking the Saints had scored and failed to convert on the 2-point , only to realize at 8am the Pack had covered.
Baltimore -1.5 vs. Pittsburgh - As even a match-up as they come, AccuScore has the Ravens as a 0.1 point favorite. This close, I'll take the team hosting the home opener and cross my fingers. There you go, Dave.
Tampa Bay -1.0 (-115) vs. Detroit - Tampa was initially a 3-point favorite but the public seems to be behind the Lions as a break-out team. I can't disagree for the season, but I don't have the Bucs pegged to regress as much as some, and think they'll handle things at home.
Atlanta -2.0 @ Chicago - I'm midget-low on the Bears this year, even if my dad did inexplicably tap them for his survivor pick this week. Soulja Field Tell Em can be a tough place to open, but the Falcons are a significantly better team.
Kansas City -5.5 vs. Buffalo - I've seen a couple projections tabbing KC as favored by exactly 5 points, but I'm giving them the benefit of the extra half point. Maybe it's because I was at Arrowhead this summer (and enjoyed a tailgate in the shared parking lot of Kauffman Stadium), or because I'm a happy Jamaal Charles owner, but I like KC by a TD.
Houston -9.0 vs. Indianapolis - This is one of the toughest lines of the week, because we have no idea how Kerry Collins will handle the Colts offense. The Texans upgraded a league-worst pass defense, but may also struggle with a new defensive system, and Arian Foster is banged up. Still, the Texans have the RB stable to exploit the Colts' weak run-D all day, and I can see Collins being serviceable, but unable to keep up if it becomes a shootout.
Philadelphia -4.0 @ St. Louis - It seems like people got tired of hearing about the Eagles and began to undervalue them for Week 1 out of spite. This team is loaded, and even though they're introducing some new parts, the system and offense have continuity, while the Rams are employing a new offense. I like the Rams for the year but this line is too small.
Cleveland -6.5 vs. Cincinatti - Andy Dalton! I'm high on the Browns to finish as a mid-level team this year, improved on both sides of the ball, and I have the Bengals pegged for a photo finish in the Andrew Luck Sweepstakes. The Browns got the nod as my survivor pick as well.
Tennessee +2.5 @ Jacksonville - My Jaguars were originally 3-point favorites, and I thought the line may move all the way to a pick-em with the David Garrard release (An aside: I hated Garrard. Like, Vince Carter hate). Tennessee is a better team on both sides of the ball, I think, and the Jags have one of the worst home field advantages in the league. CJ2K may be rusty, and Hasselbeck may we working with a partial playbook, but I don't see my boys doing enough through the air to test the Titans' D. It will definitely be interesting, as a Jags fan, to see how the offense adapts and whether the new additions on defense can help improve on that side of the ball.
Washington +3.0 (-120) - The Giants are seriously beaten down with injuries already, and now Justin Tuck may not play due to a neck injury. The Redskins aren't that bad, I don't think, and everyone knows I don't think highly of Eli, especially after a bad preseason. A Home-'Dog getting a field goal against an injury-ravaged opponent? Sold.
Carolina +6.5 (-105) @ Arizona - I think the Cardinals will be improved, but they'll probably need more than 7 weeks to mesh together. The Panthers should improve simply by being healthy and removing Jimmy Claussen from the equation, though I'm not high on them for the year overall. I'm banking on a close game, and will take the points.
San Francisco -5.5 vs. Seattle - The Seahawks? C'mon Son. The 49ers may still be learning under yet another new regime, but at this point they must be used to constant change. The Niners underperformed last year and return most of their key players. Most hate on Alex Smith, but I'll take him and Frank Gore less a touchdown against T-Jax and Beast Mode any day.
San Diego -8.5 vs. Minnesota - Admittedly, I'd be more comfortable if the line was just a touchdown, but I think the Chargers are going to be really good. I feel like Adrian Peterson may have an Eff You season coming to remind everyone who the best running back in the league has been for the past half-decade, but he can't hang with Rivers (without a MASH-unit receiving core, no less) alone.
Dallas +5.5 @ NY Jets - The Battle of the Ryans may lend itself to a defensive battle, which obviously favors the Jets, but also favors a tight game. The Cowboys are missing some pieces in the secondary but will probably focus on stopping the run anyway, while the Cowboys have enough offensive weapons to keep it close, even with Revis Island and Cromartie Cove present.
New England -6.5 (-115) @ Miami - Continuity rules post-lockout, or so I've read. Nothing says continuity like the Patriots. And nothing says mediocrity like the Miami Dolphins.
Oakland +3.0 @ Denver - The line has actually moved to favor Denver since the start of the season (basically when Kyle Orton was assured the starting gig), but it's moved to the point where I like the Raiders now. I'm not sure yet how John Fox's system will be altered with the personnel in Denver (I don't like Knowshon Moreno), and I don't see the improved run-D keeping Run-DMC in check.
I only took 5 underdogs, took 7 road teams, and only jumped on 1 of 4 Home-'Dogs. I generally look at these ratios just to get a feel for how I leaned, but I'll rarely go back and change picks just to balance home/road or underdog/favorite.
Other Bets for Week 1
Tennessee +105 - At +1.0, you get a small premium (+105 instead of +100) to give up the point.
Oakland +145 - as outlined above, I think they can take the Broncos straight-up.
Houston/Indianapolis Over 43.5 - A good offense, two bad defenses, and a huge question mark offense. The Texans generally played high-scoring games last year, and if Collins manages to do just decent, this one could climb in a hurry.
San Fran/Seattle Under 37.5 - Look at the QB match-up.
Teaser Options for Week 1
2-team 6-point teasers generally pay -110 while 2-team 7-point teasers generally pay -130. Add games to increase pay-out as you see fit (e.g. 4-team, 6-point teaser pays +300, and so on).
Pittsburgh +7.5, Over 30 - Betting on a close Bal/Pit match-up and hoping they don't completely shut the scoreboard down (6-pt, 2-team, -110).
Houston -2, Over 36.5 - Betting that even if Collins survives, he doesn't thrive, and the Texans run to a win. 36.5 should be pretty safe with these two (7-pt, 2-team, -130).
San Fran +0.5, Under 43.5 - Again, the QBs, especially T-Jax (6-pt, 2-team, -110).
New England +0.5, San Diego -2.5, Cleveland -0.5 - Moving the lines on my favorite "big-favorites" to under a field goal (6-pt, 3-team, +180).
Feel free to make your own picks below or just put my picks on blast. I'd say it's fairly likely my first week of "published" picks gets a touch of bad luck from the Gambling Gods (and because this column is missing The Greek, a breach of contract on both our parts). Enjoy Sunday #1 everyone, should feel good.