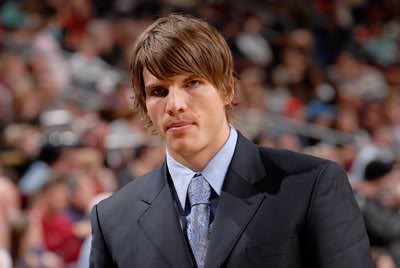 I recently read a piece on Kyle Korver discussing his impending return from injury, and why it was delayed. The piece said:
"Although he'd hoped to return in the coming days, Korver will have to wait a little longer. He said Thursday that Cybex testing showed he still has strength to regain in his hamstring and quadriceps following surgery.
As a result, Korver will cease court work for a week and focus on rebuilding strength in his leg. Korver said he would need to test at 75 percent to be "borderline" to play; his quadriceps was 70 percent and his hamstring 56 percent."
To this point, I wasn't really clear on what was meant by Cybex Testing. I had only vaguely heard of it from NFL Combine chatter, but the passage intrigued me. Here, it seemed, there was a scientific method in place for measuring the recovery of injured muscles and joints. Being the Sports Maven that I am, I had to do some research to find out what exactly Cybex Testing is, and what future potential it has for the sports industry.
More after the jump!