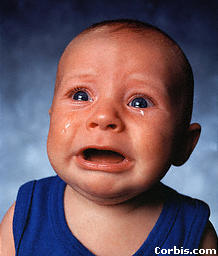 I haven't written anything for The On Deck Circle in a long time. After this weekend's Pitt-Villanova game I had to once again fire up MS Word and let the Internet, and more specifically Scottie Reynolds, know how I feel.
Before you read my letter to Scottie, know that I am a Pitt basketball fan. I went to high school in Pittsburgh and started following them when they were a Big East also-ran playing in the pressure cooker known as Fitzgerald Fieldhouse. The turning point for the program was the 2001 Big East tournament, when Brandin Knight, Ricardo Greer, and Issac Hawkins led the Panthers on a surprising run to the championship game (where they were pumped by Troy Bell's Boston College Eagles).
I remember that run because we were vacationing in Mexico at the time, and whenever Pitt was on my Dad and I would desperately scour Playa del Carmen for a bar showing ESPN's coverage of the tourney. Whenever you're turning down sunny beaches for very unspectacular sports bars to watch a team in the bottom third of the Big East, you might just be a Pitt fan.
That run in the Big East tournament set the stage for the program's success in this decade. This year was supposed to be the culmination of that success. Pitt had two excellent senior leaders at key positions and one of the nation's best big men. They were built for tournament success and battle tested in the Big East all year. They achieved their first ever number one ranking during the season.
This was the year for Pitt, and then Scottie Reynolds and Villanova happened. Let's just say that I wish American could have finished them off.
More after the jump!