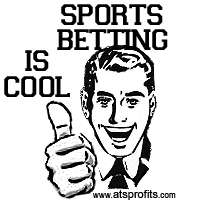 No fancy introduction, let's jump right into it – today and next week I'll be looking at NFL Futures odds (all odds per Bet365) and giving some brief thoughts and tips on them. A big assist was provided by my own personal "Cousin Sal," The Greek, a man so well versed in the art of sports gambling that his fiancée is unknowingly walking around with an engagement ring purchased with house money.
Let's start at the top and work our way down, from Superbowl odds to Conference Championship odds. On Monday I'll have a look at Division Championship odds, and on Tuesday I'll break down MVP odds and a few random player-related futures bets.


The Greek starts us off: I believe realistically you can stop reading the odds past Houston (and with Houston I'm only being kind because of the question marks around Indy). Apologies to Tampa Bay (headed in the right direction but not there yet) and Chicago – you can make it to the NFC Championship 10 years in a row, and I will shun you just the same (read: Cutler is a sack of s**t).
We're now down to 13 teams, and if all teams had an equal chance, you'd expect each to pay out in the 11-1 or 12-1 ballpark. Based on the parity we saw in the league last year and the uncertainty created by the lockout this year, it simply doesn't seem like good value to bet on anything with odds in that ballpark. That eliminates the Pats, Cheeseheads, and Eagles – sorry, but you're out. Belichick and Brady scare me, Rodgers' tight spiral makes me wet, and Vick has an unreal setup, but Lesson #1 of value betting is to control your bone. Any of these teams finishing worse than 11-5 would seem like a LeBron-sized chokeshow, but I can't recommend these low-value options.
That leaves us 10, two of which I really like based on their value. First is the New York Giants, a team that ESPN and the media don't seem to be too hot and bothered about, but are decent at every position and have a Manning at QB. At 25-1 odds, dance the night away and get on the floor.
The other is San Diego, a team that appears to have scared Vegas, as even with a truly mediocre season in 2010, from a win-loss perspective, they have the fourth longest odds. Vegas is right to be afraid and play conservative. Rivers is dirt-nasty, and last year everything that could go wrong did. In a game of "hide the team name and look at just the stats," you'd be stupid not to rank SD in your top three. At 10-1, take that to the bank in this talentless division.
Blake's take: As a general first rule, I don't think it ever makes sense to waste money on real long shots if you don't feel they are legitimately undervalued in some core fundamental way. I love my Jaguars, but not even at 75-1 will I lay more than $5 on them. A good rule of thumb is to pick the teams you think have the best chance of making the playoffs and work from there (maybe we should have looked at Division odds first).
I agree with The Greek's cut-off point of Houston, a team that could take the step forward people have been waiting on for a few seasons now. I disagree that you can throw out the top three completely, but with value under 10-1 you do need to be pretty certain. In other seasons, I'd agree, but in a year where continuity could be the key to success, the Patriots and Packers will have a strong chance to go far. Still, if I'm tying up money for five months with a future's bet, I want to try and hit a home run so I, like The Greek, will stick with the longer odds.
San Diego is a great pick at 10-1, with the easiest path to the playoffs of any of the top-ranked contenders. While this didn't quite work out last year, their peripheral stats were still other-worldly, and Rivers should have more and healthier targets this year, making the offense more consistently dangerous.
Last year I nearly won big with a Steelers futures bet, and I think a long offseason with little turnover could have helped the veteran squad. At the same time, I think Baltimore presents the best value on the board at 16-1, and I'm hesitant to lay money on two teams from the same division. Still, both teams should be improved from 2010 and are in my personal top-six contenders, so I'll lay the money here finding value at 15-1 and 16-1 when I think their actual odds are closer to 1-in-8.
Finally, since one of us should probably recommend an NFC team, I think the Falcons could be ready to take the leap, and at 15-1 odds it's worth a shot. While they play in a tough division, they were phenomenal last year and have made noticeable improvements on offense with the additions of rookies Julio Jones and potential 3rd-down difference-maker Jazquizz Rodgers. While still a run-first team, the Falcons have added weapons that should help them in late-game situations, an area where they struggled a bit last year (two of their three regular season losses were within one score).

The AFC runs about seven-deep (five playoff contenders plus whoever wins the Indy/Houston battle in the South). If you're a fan of New England this year, their 11-4 odds here are less enticing than their 11-2 odds in the Super Bowl, so bet for the big one with them (unless the NFC really scares you). I'd roll with Baltimore here, as their odds get longer than Pittsburgh, and I'd prefer my San Diego money on the Super Bowl.

The NFC only runs four-deep in my opinion. Some are high on the Cowboys, but I'd like to see the alleged improvements in action before I buy in. Meanwhile, while The Greek makes some salient points about the Giants, they've lost three defensive players for the season already, lost Steve Smith and Kevin Boss, and are relying on a lot of things going right offensively. Plus, I don't believe in Tom Coughlin's ability to keep a team focused for 19 games. Atlanta is great value at 15-2, and if you like Philadelphia or Green Bay, I'd suggest spending your money here rather than on the Super Bowl as the NFC is a bit weaker than the AFC overall (not relevant for a potential Super Bowl match up, but in terms of the top teams reliably staying on top).
A note on the Eagles here is that if you believe in Mike Vick, go ahead and bet big. I don't have the stones to basically gamble on Vick's health. I know Vince Young could run a similar playbook if forced into action, but there's no telling how the offense would respond if forced to go Vick-less for any amount of time. The defense will be stellar, but the odds seem too small in my opinion to roll the dice on Vick. Maybe I'm just conservative, though.
Check back Monday and Tuesday for more futures odds analysis.