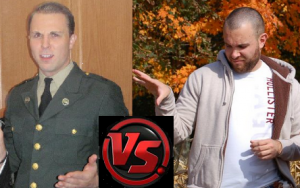 Trev and I had planned to do a more traditional Live Blog together, but being on crutches prevented me from joining Trev in Toronto. Instead, we used G-Chat to facilitate our discussion. I was going to tidy it up, but it's about 7000 words and I don't have that kind of patience. So, comb through and enjoy. Hopefully it looks better in retrospect than our 2008 instalment.
[email protected]: Right from jump street we are already going to have to agree to disagree
6:40 PM
I, for one, think that our 2008 Draft Recap is amazing in retrospect
me: hahaha
before we get going
trevor.smith.[email protected]: Granted, in this case I think amazing = hilarious
6:41 PM
me: so….this chat won't delete old messages right? so if we just keep typing, i can copy and paste at the end, no need to maintain as we go?
Yes, for quick review - amazing = hilarious = Bayless over Westbrook = embarrassing.
[email protected]: That is my understanding
me: Beauty.
6:42 PM
[email protected]: https://groups.google.com/forum/?fromgroups#!topic/google-talk-gadget/B8hisZyCF7s
As a point of reference
me: Perfect.
6:43 PM
Alright then….I say we get going. Might as well start with Raptors-related…give me your top-3 for the Raps, given who you think might be available.
6:44 PM
[email protected]: Ahh yes, it is that time of year again - the day I get to have my hopes and dreams for next season crushed with the realization of exactly how far away our Raps are from being a real Playoffs team
me: Keep in mind Jonas Valanciunas is coming as well, and multiple non-Raptor sources have confirmed he'd be a near-consensus #2 if he were in the draft this year.
6:45 PM
[email protected]: My sense is that, short of some kind of flux that sees a major move (i.e. Houston making a play for Howard) the Top 5 will be Davis, Beal, Robinson, Barnes and MKG in some order.

So, with that as a baseline, what I would absolutely love is for us to package Ed "It's a Process" Davis with the #8 to make a play to move up to 4 or 5 in order to get MKG, who has multiple All-Star games in his future and would fit perfectly into Casey's Pound the Rock philosophy and culture.
Let's assume that doesn't happen though, because it would be too incredible and we as city can't ever have nice things.
My guess is that if they are serious about bringing in Nash, they would Amnesty Jose's last year (or look to move him for spare parts without taking on cap space), which would mean they would want a pupil to learn under Nash for 2 or 3 years.
If Lillard is still there at 8 (not guaranteed but possible) that seems like a smart decision, but it would hinge on knowing Steve is coming and having a succession plan in place.
If Drummond falls to 8, I could see BC then being able to trade down and pick up assets, since the potential he represents would outweigh the risk for a team like Houston, who might throw us one of their 1st and a valuable role guy. I'd then be okay with bringing in Perry or Terrence Jones, on the assumption you can move either Davis or Amir, since we don't need all of those 'long' bigs stealing minutes from Jonas, who should immediately be the most important guy on the team.
6:47 PM
So, in summary:
Dream: MKG
Hope: Lillard or Waiters
Acceptance: Moving down for one of the Joneses
Fear: Rivers or Lamb (or Barnes, who is Kryptonite to me after 2 underachieving years in Chapel Hill)
6:48 PM
me: Sounds good. One note on the PG front - I LOVE Lillard and outside of moving up for MKG, he's my top choice. With that said, Eric Koreen from National Post just tweeted that Bayless is in the process of buying a place in TO….so, either he's tapped in to the Raptors draft plans, has a very low risk-aversion, or…well, I don't know if he'd know anything about Jose plans, but let's just say I hope he waits until tomorrow to sign papers officially.
6:50 PM
As for my choices, obviously MKG would be the best fit…with no franchise-alpha-scorer available, getting the best all-around player, one with extremely high character to boot, is the best case scenario. Short of Jonas, I'd be willing to make just about any kind of deal to move up and take him…but alas, it seems unlikely given the rumoured asking prices for picks #2-4.
[email protected]: Maybe he just wants a crash pad here so that when he comes back for Caribana weekend?
6:51 PM
me: Stefanski just told Devlin's Hair that their draft list is now up to 4 names instead of 3….based on previous conjecture, I'd say it's Lillard, Waiters, Barnes, and Rivers…
6:52 PM
[email protected]: I just heard Sefanski on TSN2 say that they have 4 guys on their board that they would be happy with and that they will get one of those 4 and be happy with them…if 2 of those 4 are Rivers and Lamb, just kill me now.
Look at that
me: Appears we're watching the same channel.
[email protected]: Nice to see we both have the same allergic reaction to the notion of Rivers being our pick here
6:53 PM
me: Yup, as we texted earlier, his basketball IQ and desire to be great COULD be the asset that makes him great, but it also makes him a huge risk to be a chemistry-killer….he aint Kobe, but it feels like someone will need to hammer that home for him.
6:55 PM
[email protected]: Why does it look like Mario is the only one not doing anything in that room?
6:56 PM
I'm willing to chalk that up to everyone else at the table just 'trying to look busy with the cameras on and typing away on their laptops for no reason whatsoever'
6:57 PM
me: Is it blasphemy that TSN carries the NBA Draft or what? I'd totally expect the Raptors pick to be interrupted for a breaking rumour on the Luongo trade front…
6:58 PM
[email protected]: As for Rivers - I appreciate the school of thought that says his confidence will drive him to be great, but I also think his lack of explosiveness and height prevents him from being anything close to a star 2, and his poor decision-making with the ball and lack of handle prevents him from being a credible threat to be a 1 in the League
6:59 PM
Don't jinx it - there is still a 50% chance that they break in to do a 90 minute special on Sid new contract
me: 8.7M/year, like anyone didn't see that coming.
No really flashy outfits in the green room, though I did see a green bow-tie.
7:00 PM
[email protected]: Snaptake based on 5 seconds of footage - Robinson wins "Best Dressed"
Zeller wins "Happiest to Be in the Green Room"
7:01 PM
me: And who has the longest wait? I'd say Zeller's a risk depending on who the Rockets trade their picks too…seems like the type GMs would be very split on.
trevor.s[email protected]: I suppose my award doubles as the same thing
7:02 PM
me: BTW sorry once again for not making it in person….ankle is still in poor condition.
7:03 PM
[email protected]: Between that and screwing me over in the Fantasy-Trade-That-Shall-Not-Be-Discussed, its been a bad day all-around
7:04 PM
me: That's what I get for wrestling for rebounds with people much bigger than myself.
So since Davis goes #1 in about a half hour….how do you envision MJ screwing up the #2 situation?
[email protected]: Good to have JVG up there; always nice to see some considered and intelligent analysis
As opposed to, you know, Stephen A. or Skip Bayless
7:05 PM
me: Don't get me started….tell me you saw Cuban give it to Skip the other day?
7:06 PM
[email protected]: I did indeed; Cuban is such an enigma for me - sometimes I love him, and otherwise I can't stand him in the least…this time it is the former though
7:07 PM
me: Yeah, Bayless needed to be put in his place. And could use it a few more times, too.
7:08 PM
[email protected]: Why is Andy Katz standing full two feet in front of Bucher? It looks like he is trying to check him off the podium
me: Trying to even out the height discrepancy, I would assume?
[email protected]: And at first glance it doesn't look like there is enough space up there for the two of them
I want some kind of Feats of Strength to fight to the death to liven up the 2nd round
7:09 PM
me: Regarding the Cavs/Cats/Wiz situation…WIz blowing smoke that they'll nab T-Rob from 'Cats at 3 if the Cats deal #2 to Cavs so they get Beal….wordiness aside, this is a ridiculous way to operate your team, right? Take your guy, you don't draft someone to spite another team..
[email protected]: I want JVG's comment to show up in a graphic later in a team summary when the #2 pick is up- "Bobcats - Needs: Everything"
7:10 PM
I sort of agree, except that Wash has so many holes that it doesn't really matter
7:11 PM
They can use T-Rob too
So, even if it seems like spite, its not a bad pick
By the way, Jay loves that stat about The Brow blowing more jumpers than Sully blocked overall shots
It's the third time I've heard him say that in the last 2 days
7:12 PM
Granted, that may just be a result of A) him being put on TV way too much
And B) guys like you and I consuming way too much analysis in prep for tonight
me: Agreed in basketball terms, but it's Grunfeld, so I doubt he's thought it through further than "man, screw those guys."
7:14 PM
[email protected]: The Brow's "Who doesn't love money?" is the clubhouse leader for quote of the night
me: His embracing of The Brow is a great sign for his marketability as a star and franchise guy
7:16 PM
[email protected]: What is his ceiling? I've seen people saying his Pro Comp is a young KG - doesn't that seem like a bit much? As much as I like him, I just don't see the same athleticism or explosiveness that made KG a true offensive threat in Minni
7:17 PM
Best case, whose career does he have? Worse case?
me: I don't think you can ever say someone's ceiling is "one of the best 2 PFs of all time"…it's almost always going to be hyperbole. I think the bigger draw with him is that his floor is extremely high. Sure, he COULD be KG, but there's been 1 or 2 players at KG's level ever, so let's not get ahead of ourselves.
7:19 PM
[email protected]: I agree completely - I really like him, I just don't view his ceiling as being as high as that. But he is a franchise guy, no doubt, and I only think there are 1 or 2 of those in this Draft. Which is only because of how much I love MKG and think he can change a culture immediately.
7:21 PM
me: I'd kill for MKG…he has every tool that is unteachable, and his weaknesses are of the utmost coach ability. Shooting mechanics can be corrected, "motor" can not….it boggles my mind that MJ apparently wasn't excited by MKG.
7:24 PM
Apparently Cavs moving to #2 for 4 & 24, which would take Beal off the board. Ford thinks Wiz would then take Barnes…meaning MKG could last out of top-5…
7:28 PM
Thought - Gregg Poppovich paid off doctors to spread panic about Sully's back so they can swing Blair for a pick in the #20 range and nab him.
[email protected]: Would that be because Sully "has some Nasty"?
7:29 PM
I think Pop is planning to bring in a bunch of Euro bigs that they have been stashing overseas for the last few years and needs the roster space
7:30 PM
And yes, the fact that I can't be any more specific about who those bigs are than "a bunch of Euro bigs" is very 2002 of me, and a bit sad. Sue me.
me: Whatever, anyone who knows them will know what you mean, and anyone who doesn't won't care. 0 risk assessment.
7:32 PM
[email protected]: Plus I feel like that might be what Pop actually calls them when he is talking to RC Buford
"Get those Euro bigs over here"
me: Ford just updated his mock to reflect rumoured Cavs/Cats swap…MKG falls all the way to 7, not 6
7:33 PM
Wow, Stern with a tongue-in-cheek intro haha "thank you for that warm welcome"
7:36 PM
trevo[email protected]: "Are you not entertained!?!?"
7:37 PM
me: Davis story re: growth spurt after being bred as a guard….you are bitter that you never got said growth spurt even though that was your plan. Admit it.
[email protected]: Single tear
7:39 PM
me: Ok #2….if you were the Cavs and had moved up here, would you not still be tempted to get MKG, the ultimate #2 and Kyrie's high school teammate? And how bad is this chat going to look in 2016 if MKG turns out to be a dud?
7:42 PM
[email protected]: Worst case for us in 2016 is if Drummond is really Amare 2.0
Then we (and all the GMs) look like idiots
7:43 PM
me: I don't agree with that, though…if EVERY team is saying he's risky, then in retrospect it shouldn't look that bad to have passed.
With #2 pick Bobcats take MKG….wow! They made the right pick!! Unbelievable…or it's been dealt..
7:44 PM
[email protected]: Do they keep him though>
Or was it for someone else?
me: That's what I'm wondering…Ford was relatively certain he wasn't #1 on Bobcats board.
7:46 PM
How much swag is Coach Cal walking around with right now? Does he even have to recruit anymore?
7:47 PM
[email protected]: Well, he won't have to…until the title get vacated in 3 years for recruiting violations and he leaves in disgrace
Too soon?
7:48 PM
me: And Beal goes to Washington at #3.
[email protected]: Beal and Wall - that is a nice start for a young team
me: No no, not too soon…it's possible, but he probably let Shabazz go to UCLA just so he could say "hey look I don't get everyone!"
[email protected]: And Nene is a solid post guy there
Now, they have absolutely nothing else
But still
7:49 PM
me: Yes, too bad they blew their cap flexibility adding Okafor and Nene
[email protected]: Well, I think getting Okafor will help their young guys "learn to be professionals"
If that makes sense
7:50 PM
Sidebar - yet another of Jay's favorite lines this week - comparing Beal at 18 to Jesus Shuttlesworth at 18 and not mid-prime Ray.
me: Cavs going to take Barnes here with their top guys off the board?
[email protected]: Yes, Jay, we know you aren't saying he is already better than Ray was at his peak
me: Haha great comparison, and probably more fair since, like the Davis/KG comps, Allen is the best shooter of all time…that can't EVER be someone's player comp.
7:51 PM
[email protected]: Re: Cavs - I think so. As Simmons enjoyed killing Chad Ford about, Barnes is boys with Irving, so that would be a nice tandem. Those two plus Tristan is like a poor man's OKC from three years ago
7:52 PM
Shout out to my guy Chris Broussard - I want to rename every fantasy team I run to be called "Knucklehead Factor"
me: Very poor, yes. Homeless, even. But still a nice core, and with two more picks before 35 tonight.
7:53 PM
I would just like to point out here - #4 is still a best player available spot. Yes, Cavs have Tristan, but their only other big is Varejao, and the bevy of bigs certainly doesn't seem to be an issue for teams like Utah with teams lining up for post players.
7:54 PM
And the Cavs take Dion Waiters at #4
[email protected]: WHAT!
"You crazy for that one Jay"
me: Bit of a shocker there, but it helps the Raptors in terms of how the next few picks could now break down.
trevor.[email protected]: Put this in Comic Sans - that is a BAD pick
For that team
me: As a Barnes hater….do you like this? Can his penetration game play well with Kyrie, who is a strong shooter?
7:56 PM
And T-Rob goes to the Kings at #5, as he should….that's a beastly post duo they've got there now.
7:57 PM
Barnes is going to slide Trev…
7:59 PM
trevor.smith.td[email protected]: I think Barnes with Kyrie would have been excellent
Even if Barnes made me insane as a Tar Heel
So I don't really get the Waiters pick
8:00 PM
But maybe that is a good combo in the backcourt
The Kings can't be keeping this, can they?
me: Just want to point out here before we move too far - we saw Waiters twice in the tourney, and he didn't stick out to me at ALL, and I was actively looking for him. He also comes off like a spoiled brat in interviews.
[email protected]: Maybe they will, but I feel like him and Boogie Cousins have the same strengths and weaknesses
me: Kings keep it for sure…T-Rob and Cousins is a beastly duo
8:01 PM
[email protected]: Maybe you are right
I just see them as getting in each other's way
Maybe if they had a real 1 it wouldn't matter
But as they are built right now they have no one to give either of them the ball
8:02 PM
Regardless, I love T-Rob - as a story, as a player, as a role model, etc.
And I stand by the "Best Dressed" call from earlier - my guy looks good
me: Yeah, I think they're next move will to be to get a PG. He does look good.
They could probably flip Tyreke and a future 1st for Lowry if the Rockets are still stockpiling assets.
8:03 PM
Pruiti - "they're going to beat guys up, but offensively one of them has to develop a jumper"…fair enough.
8:04 PM
[email protected]: That is a fair assessment - I just worry they will run into each other a lot
But maybe if they get someone to set them up it won't matter
8:05 PM
me: Blazers taking Lillard at #6…Raptors are either going to be forced to take Barnes at 8, or if he goes to GSW, they'll be the first team to reach into the next tier (other than Cleveland…uhh…)
[email protected]: Also, the fact that Tyreke was ROY and that you would need to include a 1st to move him for Lowry is a joke
8:06 PM
me: Agreed, but it just goes to show what you can do playing on an awful team that nobody watches…just get your numbers. I don't know if he'll ever be a 20-5-5 guy again but he's clearly better than he showed the last two years.
8:08 PM
Barnes to Warriors at #7…Raps on the clock, taking Drummond or reaching into the Lamb/Rivers tier.
[email protected]: Agreed - I didn't mean it as a shot at Evans, more at the notion that his value could go down so quickly for no real reason other than having too many knuckleheads around him
8:09 PM
me: Knucklehead Factor
Quickly - what do you do here as Raps? Roll the dice on Drummond, reach into the 2-guard tier, or quickly work the phones?
8:10 PM
[email protected]: My feed seems to be way behind here - I still have GSW on the clock
me: They are, I'm getting the pick via Twitter
8:11 PM
trevo[email protected]: Well then I don't feel so dumb for asking
I think you take Drummond and try to move him
me: Now it's official. So go ahead and answer, we've got 5min to disect
[email protected]: I don't want Lamb or Rivers
It looks more and more like Rivers
…Shoot me now.
8:12 PM
Make it clean, I don't want to suffer
me: Let's go Drummond, and if we can't move him, roll the dice with him and Jonas as a power-duo? If we go 2s, I'll take Lamb.
8:14 PM
Twitter is saying Rivers will be the pick. expletives edited….sigh.
[email protected]: Stop jumping ahead
You are the kid that opens presents on Christmas Eve
me: Sorry bro….I will cut that out. It's only one source reporting, hopefully they're wrong.
8:15 PM
[email protected]: Oh, I believe it
I am just lashing out because I'm annoyed
I don't want to spend a moment of my life actively cheering for Austin Rivers
me: I am strictly an xmas morning guy, for the record. Just happen to have Twitter open permanently tonight….I'm wondering if there are a lot of trades still being negotiated. I read Bobcats "probably" will keep MKG.
8:16 PM
if Rivers goes to Tor here, I say we just spend the rest of this chat selling ourselves on him.
[email protected]: Chad Ford has a pick here
Not sure if it is true
But if it is, it makes no sense
8:17 PM
me: Terrence Ross. Woah.
[email protected]: yeah
Um…I guess?
me: I did NOT see this coming..
[email protected]: "Not…a…bad…pick" says Broussard
Ouch
8:18 PM
me: At least he can shoot….and wears bow ties.
[email protected]: Never good to be in the position as the first pick that the panel says "I'm surprised"
8:19 PM
Or "This is a little bit early"
That usually doesn't point to a 'steal' of a pick
me: I honestly feel like we're going to finish this blog up tonight and wake up tomorrow and have to throw it out because there were a lot of trades. However….who knows, can Ross play the three rather than being a large two?
8:20 PM
[email protected]: Maybe they look at playing Drea at the 3, Amir and Jonas as the 4/5, and have two 2′s, hoping Nash can feed everybody?
8:21 PM
Fran loves that he got to do something, by the way
He has next to nothing to do until the 2nd round tonight
me: Maybe….I really don't like the idea of putting a plan in place on the long-shot you can get Nash though. Yes, Fran loves him, but Hollinger hates him.
8:22 PM
[email protected]: I hate Hollinger
So we are even
Not that Fran know what he is talking about always
But it is just worth saying
me: Fair. That's a condo for another day I guess, on Hollinger.
[email protected]: I am not a Hollinger guy - at all
8:23 PM
Bold and capitalize that
me: Drummond to Detroit…and they, too now, could have a devastating post-duo….IF Drummond wants them too. Huge IF.
[email protected]: If I never have to read him or Henry Abbot again it will be too soon
Andre could be special
or 'special'
8:24 PM
That is a bit of a cheap shot, but dude looks like he is totally lost sometimes. Yet he also looks like an All-World big half the time, so who the hell knows
8:26 PM
me: You can;t teach size….it's a serious cliche, but for a reason. The guy has all the physical tools you could ask for. He's a beast. "Million dollar arm, 5 cent brain" of basketball.
8:28 PM
[email protected]: Why's he calling me meat? I'm the one driving a Porsche.
me: Rivers to NO. Twitter loves him paired with Gordon but, uhh…who is passing who the ball?
BTW Raptors confirm they'll keep Ross.
8:29 PM
[email protected]: I don't mind keeping Ross
I just pray we get an answer as to what we are doing at 1
Do we keep Jose?
Do we get Nash?
8:30 PM
me: DraftExpress guy just tweeted that he had lunch with Ross' agent yesterday and he never mentioned TO as a possibility. Weird.
[email protected]: I can't see bringing back Bayless and Jose as a real plan if they expect to be any good
Maybe BC played it close to the chest?
me: Well, we won't know that answer until at least Sunday….nothing Nash can be broached "officially" until July 1.
8:31 PM
So maybe Jose+Bayless is strictly the backup plan, but by not saying anything yet they keep that option open if Nash falls through. And then if Nash signs, you have 2nd week of July to amnesty, or renounce JBay's rights.
8:32 PM
[email protected]: As for NOH - I like the foundation of Gordon, Davis and Austin as a decent re-set considering just last summer they had CP and a bunch of scraps
me: Oh, same, winning the lottery will do that for you. But it's an unconventional core to start with…Maybe Rivers can embrace the PG duties though.
8:33 PM
Doubt it, but maybe.
8:34 PM
[email protected]: I'd expect them to try and get Collison back from Indy maybe
Or something to that effect
8:35 PM
me: Heard that rumour, too, but it involved picks.
Meyers Leonard to Por at 11, giving them Leonard and Lillard to go with Batum and Aldridge in the "retool not rebuild".
8:36 PM
BTW I could see a Henson slide right here. Not sure where he fits since Det passed from Drummond.
8:37 PM
tre[email protected]: I like Portland's commitment to culture
They want "good guys"
And want to build with character
Which I appreciate
It may not net them anything
8:38 PM
And they don't get any extra points for being idealists
But its a nice notion
me: Could Leonard have gone top-10 if his ESPN picture wasn't so goofy? Hard to take him seriously. BTW, Cavs are trying to swing Varejao for Barnes to give them Kyrie/Barnes/Waiters
8:39 PM
Yeah Portland is obviously still shook from Jailblazers year…it's a nice tiebreaker, and I don't think they've made any serious reaches here, so you can't argue.
8:42 PM
trevor.smith.td[email protected]: If that Cavs can make that happen then shame on GSW
me: And Lamb to "Houston" in pick 1 of 3 on the evening
trevor.smi[email protected]: That would be a bad trade if it is straight up
8:43 PM
Odds he plays a game for Houston?
8:45 PM
me: 40/60. Don't forget there's a chance he plays if the Magic want to test the waters until the trade deadline. They're just asset piling, time frame might not be as big a consideration.
Lamb/KevMart obviously don't fit together in any conceivable way.
8:46 PM
[email protected]: Maybe
8:47 PM
Except those guys' value goes down every game they play I think, unless they break out
In June and July, they look great
Once they are out on the floor, they are just another role player with potential
me: This is true, especially if they don't fit together.
8:48 PM
I would really love Nash in TO, since Bucher is talking about it by the way…I know it's not a title team at all, but let's have some fun.
Kendall to Phoenix at 13….Nash is out the door, it seems. Marshall the first draftee not in the Green Room.
8:49 PM
Another tangential note - Casey: "Terrence is an excellent shooter who can run the floor and can defend."
8:53 PM
[email protected]: Interesting
me: I feel like you might have ducked out on me for some cardio, but Bucks take Henson at #14. They need bigs, and he's got large potential.
trevor.smi[email protected]: Maybe Ross is a better defender than we expect
Better fit for "Pound the Rock"
me: True.
ESPN all over the Nash to TO angle right now.
8:54 PM
tre[email protected]: Yes, I am running stairs in a trash bag
Sorry
me: No problem man…no agony, no bragony.
8:55 PM
[email protected]: (For the record, I am not actually doing that - I am drinking "Boneshaker IPA" in front of the TV alone. Very much not the same thing)
8:56 PM
As for Henson - I am very "meh" about that pick. Its not bad at all, but it doesn't really excite me if I am a Bucks fan
me: Nice man…I mixed and match individual cans today…had an Urquell (Pilsner, not Stephan), a Cameron craft lager, and now a Cracked Canoe.
trevor.[email protected]: He is a very forgettable-but-solid prospect
8:57 PM
Not unlike Brandon Wright
me: We're into the 'forgettable but solid' part of the draft…it'll pick up again when we hit White/Sully and the stat-geek favorites
[email protected]: True
Nothing is worse than 12-19
Then 20-27 is usually very interesting
8:58 PM
Before it just becomes a gong-show from that point on
me: That's exactly why you never want to be a perennial 1st-round exit team. Oh wait, that's our goal in Raptorland? Shiiiiiii…
Yes, I'll assume we'll shut this down after 1st round? I'll throw in some 2nd round comments on my own maybe, so we're not here until midnight talking about guys we know nothing about.
8:59 PM
[email protected]: I like that plan
As much as I would like to sit here and mock Fran some more
9:00 PM
me: Harkless to Philly….not a good sign for prima donna potential when he demands a name change on draft day from Mo to Maurice.
[email protected]: "What do you think of this pick, Jeff?" "I think they caught a break when Rose got hurt"
9:01 PM
Way to stay on topic JVG
Maybe he just felt like he wanted to be viewed as a grown-ass man, which "Mo" doesn't really signal
9:02 PM
me: True…Mo reminds me of the weirdo friend from Smart GUy on Family that went on to be the crackhead on Playmakers.
Too obscure?
9:03 PM
[email protected]: Also, I love the analysis Jay just gave around "At this stage of the draft, if you like the guy, TAKE him. Who cares if it is "5 picks too soon" - it is eye of the beholder". Completely agree with that kind of thinking at this point in the 1st round
9:04 PM
me: Definitely…."best player available" refers to the top 2-3 tiers depending on the draft year…once you get into those larger, interchangeable tiers, you do what you want. Sure, you try to trade down if there's a taker, but just get your guy, don't let other GMs tell you who you should take where.
[email protected]: Well, not so obscure that I don't get it, but I think that 98% of the populous might be lost
9:05 PM
me: Thoughts on Houston here? Zeller still there but Royce White seems like a Morey type…
And boom…Royce White. Much earlier than anticipated. I LOVE this guy….anxiety-goggles on? Maybe, but he could be very good.
9:06 PM
I know the Rockets are stockpiling assets, but the Royce White pick seems like a 'keeper' since his value was a little lower than 16.
9:07 PM
[email protected]: I was about to say
As much as we were saying "Get your guy" - it is hard to support this pick entirely
Especially when we have no idea what their team will look like
me: Possible Boston dealt 21&22 for this pick?
9:08 PM
[email protected]: Did Chris just compare White to LBJ?
me: Yes he did…
[email protected]: "Come on now!"
me: Somebody call his momma.
9:09 PM
Is White actually gonna be a steal? Or am I blinded by his story and our shared condition?
9:10 PM
t[email protected]: Well, I think he could be a solid pro
But I don't know that he really has a position at this level
Maybe that doesn't matter, but to me it would be worrisome
9:11 PM
me: Fair. Mavs dealing this pick to Cavs according to Chad Ford. Zeller is the pick. No clue what the price was though, so tough to evaluate.
trevor.smith.td[email protected]: So apparently Zeller is getting traded to the Cavs?
Same pag
I love Zeller's motor - he can run the floor better than any big I've seen in years
9:12 PM
That gives him a specific skill to build on
Not sure he is a pro-level athlete, but we will see
I still sort of like the pick
me: He should be a good fit in the open-floor with Kyrie….I would have thought Cleveland would want to go more D-oriented, but ESPn just corrected me and said he's a good defender.
9:13 PM
[email protected]: Also, in that "The Zeller Three" picture, Tyler looks like he is 12 years old
me: 17 is much later than he was pegged to go. Cavs dealt 24+33+34 for the pick, so a steep price.
Mavs obviously wanting to keep their salary commitments low while filling multiple holes.
9:14 PM
Maybe a Euro-stash at 24, and then 2nd round picks are non-guaranteed deals…
9:15 PM
t[email protected]: I like the move for both teams though
9:16 PM
If you can get a top-12 prospect for the 24-34-34, I think you do it; and conversely, Zeller would not have helped Dallas, so taking a few flier is a good move
9:17 PM
me: Agreed, and the ability to stash Fournier at 24 has to be enticing for them in their cap-clearing goals.
Houston's 3rd pick…Lamb, White, and ___
BTW I just suggested a stash of Fournier for Dallas to Hollinger, and he said "Excellent call."…so feel free to disagree.
9:18 PM
Houston take Terrence Jones, who I am a big fan of…Lamb, White, and Jones gives them a 2-3-4 in this draft, so if they can't move the picks at least they have some semblance of a roster.
9:19 PM
[email protected]: No, I like that idea in principal a great deal…now, the fact that Hollinger likes it…maybe I need to rethink things
My one-word reaction to the Jones pick is "…Sure"
9:20 PM
Why not - seems good to me
me: So, with the Rockets making these picks…does it seem more likely they keep the picks and try to deal Scola+Lowry+Martin for a "star"…or what?
It would let them keep a cap-conscious core around 1 or 2 big-money players. Although if the Magic take a Martin-Scola-Lowry deal, they're crazy.
9:22 PM
[email protected]: Well, I am still holding out hope that LAL can move Pau for JSmoove and then package Ron and Bynum for Dwight
So I am actively rooting against Dork Elvis
me: Damn. Now that's a scenario.
Magic take Canadian Nicholson at 19…not huge upside, but definitely a rotation player. Big body, fundamentally sound.
9:23 PM
[email protected]: Physics!
me: Unbelievable…Physics AND Canadian!
t[email protected]: "Long-armed" Jay tells us
9:24 PM
I don't know what his career will be like, but I am just happy for this guy - everything I've seen of him suggests he is a great guy
me: Hopefully he's on board with Team Canada
9:25 PM
[email protected]: This era of Canadian kids is primed to be something really special if they all commit to playing in the summer
Like, "legitimate threat to medal" special
Not in two years maybe, but in four year, for sure
me: Absolutely…you'd really hope that Nash as GM improves the level of buy-in from the young kids. Nicholson, Joseph(s), Tristan, Kabongo…
9:26 PM
Wiggins
9:27 PM
[email protected]: The Wiggins hype is unbelievable
me: Hollinger and I can shove it…Nuggets swoop in to take Fournier at 20
[email protected]: If you buy it, our dude will be the #1 Overall in two years
9:28 PM
me: Obviously expectations should be tempered…I refer you to Ivan Cheriaev as Exhibit A. But it's definitely reason for optimism, both for the national team and profile of Canadian ball.
[email protected]: Evan looks like he should be playing for Portugal futbal team, not for the Nuggets
9:29 PM
me: Love that he showed up without a Green Room invite, because "of course I'm gonna be there"
Celtics with two picks here….White and Nicholson were targets that are off the board. I'm predicting Sullinger and rolling the dice on PJ3
9:30 PM
[email protected]: I want to make a "French" joke here but I can't think of anything that makes sense…dammit
Ugh, I don't think I think taht
It might be the plan
9:31 PM
But I don't know that "Big Baby with better rebounding and a worse back" is something to be excited about
me: They'd have to think their strong culture would help PJ3 reach his potential. And Sullinger…well, they need "help-now" bigs and there are few, if any, remaining. I'd say Quincy is a possibility, too.
9:32 PM
[email protected]: Looks like Sully is the pick here
Not sure what is up with Perry - his knee must be a serious problem
9:33 PM
me: Knee, motor, etc…maybe he'll slip to 37.
[email protected]: "Knows how to play" should be a blog name
9:34 PM
me: Podcast name?
[email protected]: Not ours
me: Or have we officially switched heard from PTBNL to Knucklehead Factor
[email protected]: But - "as a Podcast name, it has great upside potential"
I think it is still PTBNL
me: Sullinger is the pick at #21, btw, though there were no doubts there.
9:35 PM
trevor.smi[email protected]: With Knucklehead Factor as a recurring segment
Ala "Cmon Man" on Sunday Morning Countdown
me: I like PTBNL….Two Plus the Fowl and Knucklehead Factor as recurring segments haha
[email protected]: Agreed
9:36 PM
We are half way home now every episode
me: We should discuss more in a new chat once we close off Round 1. Not sure if you saw my "pics and ideas" email.
[email protected]: A talking duck and a Brussard reference = automatic downloads
me: Beauty.
9:37 PM
[email protected]: Andy was way to excited about that cut-in considering how useless his analysis was
me: "SULLLLLLLY" - all of Boston, per Trey Kerby. Great joke. Jimmy Fallon will be stealing that tonight.
9:38 PM
trevor.s[email protected]: The Town, Part 2 - Starring Sully and Brad-s
9:41 PM
Starring "Sully Sullinger"
me: So the Celtics get Sully and Melo….obviously solve their lack of bigs, but they can't come out of this draft thrilled. Things definitely could have gone better for them.
9:46 PM
tre[email protected]: Yes, but they could have gone worse too
They need Ray to come back now though
Other than Bradley they don't have anyone else on the wing
me: I really thought they should have swung for more upside with one of those picks. That's the value of having two a lot of the time.
9:47 PM
[email protected]: Don't underestimate Danny's faith in himself being the smartest guy in the room, always
And feeling like he can get two steals instead of one guy
9:48 PM
me: ATL passes on an all-Teague backcourt for John Jenkins. Floor spacer to be their swing off the bench.
9:51 PM
[email protected]: That is an interesting pick, definitely. I don't really like the way their roster is built, but that isn't anything new
9:52 PM
me: New GM, making a safe pic while he evaluates what he has….and then hoping to bury Joe Johnson somewhere.
9:53 PM
Mavs take Cunningham at #24, and the Twitters say they're keeping him, not moving him. Quite the scorer and a good defender. Was listed to Raps at 36 by Ford as a big potential steal in last Mock.
9:55 PM
[email protected]: He is a heck of an athlete - if they can turn him into a real 1 that would be very interesting
me: BTW there is essentially 0 risk in taking PJ3 at this point….this is now into "ridiculous upside potential" range late in the first, for a guy who earlier in the year was a top-10 projection.
Next few picks are Mem, Ind, Mia…not sure any would roll the dice. OKC maybe? Can't see G-State passing at 30.
9:56 PM
[email protected]: If I were Memphis I would take PJ3 and trade Rudy to Houston
If for no reason other than to get the hell away from Rudy's contract
9:57 PM
me: Fair…but I doubt they will without an assurance they can move Gay.
I know OKC seemed set to take a 'help-now' player, doesn't it seem a Presti thing to pounce on a talent slipping so far?
[email protected]: Right, but I would call Darryl right now and ask for his best offer
9:58 PM
me: True…Memphis could use the depth, too.
[email protected]: I think if PJ3 is healthy he could be the kind of athlete that can contribute to OKC - tremendous athlete
9:59 PM
me: There is going to be some talent available at #37 for Toronto.
10:00 PM
Wroten's Mental Makeup goes to Memphis at 25
[email protected]: Well played, sir. I enjoyed that
10:01 PM
"Can improve on his decision making and work ethic" is always a nice way of saying "Knucklehead"
#KnuckleheadFactor!
10:02 PM
me: Obvious tools for him, but his mental makeup was more heavily questioned than Drummond and PJ3 until he slipped so low in mocks and everyone kind of ignored it.
Ind, Mia, OKC, Chi, GS are our last 5 picks BTW
10:03 PM
4 of those teams will be taking the help-now type, while GS can swing for the fences.
PJ3, Quincy, Teague, Green, Moultrie, Barton all still out there
10:04 PM
Indy takes Plumlee from Duke…I'm sure you hate this pick. Big athlete, 0 production…low-upside but can probably bang out a career as a body.
10:05 PM
trevor.smi[email protected]: Plumlee is a "tremendous athlete?"
Really?
me: He tested off the charts at the Combine.
[email protected]: Maybe it just doesn't translate to his actual game on the floor
But he never put the fear of God into me as an athlete
10:06 PM
me: Yeah, I don't see him as anything more than a body…too many better players out there still for this pick.
[email protected]: But according to Bilas, he overthinks things and should just let his athletic talent take over
So what do I know….don't answer that
10:07 PM
me: Think the Heat jump on Draymond Green here, as had been long speculated before he moved up mocks? Instant contributor, high ball-IQ, no position but the Heat don't care about your "positions".
[email protected]: Great Heat highlight package guys
That was Amateur Hour 101
10:08 PM
I like what JVG is thinking here with moving Bosh to 5, Bron at 4 and PJ3 at the 3
10:09 PM
me: David Stern is hilarious. He IS Vince McMahon
[email protected]: "NO CHANCE!"
#TheCorporateChampion
me: and at #27 the Heat take Arnett Moutlrie…gives them a big who can score a bit…seems a bit of a head case but has some talent for sure
10:10 PM
Annnd Chad Ford indicates the pick will be dealt to the 76ers
[email protected]: Fran loved contributing to the "Wingspan" game
10:11 PM
me: Heat get a future 1st and pick #45 for Moultrie there by the way
Feels like the Heat could have used a contributor there.
10:12 PM
So OKC…gets interesting here. Mocks had them in on Fournier (gone) or Jeff Taylor (slipped), but like I said earlier, it's a Presti move to capitalize on the slide and take PJ3 here.
10:13 PM
[email protected]: Yes, but the new tax is an issue if Miller isn't going to retire and get off their books
me: They still hold their Amnesty though, do they not? I know it's some cash savings but it's only about a $1.2M cap hold at 26, I think…barely more than a minimum.
10:14 PM
trevor.smith.[email protected]: Does Chris know that Maynor could just come back?
Or am I wrong there?
10:15 PM
There you go
I really like that pick
Amazing value at 28
me: Yes, he's due back for training camp I believe. Luckiyl, Presti doesn't listen to Chris and take PJ3, as we hypothesized about a half hour ago. Unbelievable value, even with injury concerns.
10:16 PM
Even with cap/luxury issues two years from now, Jones is basically on a near-minimum deal for three years now….and again, huge upside if their culture can coax it out of him.
10:17 PM
[email protected]: All they need him to be in the 8th guy on that team - which I think is exactly what he could do
And if he somehow blows up? Maybe you feel better about moving Harden after next year and signing Sege to a long term deal
I am getting ahead of myself, of course, but just thinking here
10:18 PM
me: And you hope that sliding that far humbles him enough to turn the motor concerns around, as well.
[email protected]: Move Harden for pieces to get back some cap space and keep Ibaka
me: Bulls will probably take a shooter here at 29, by the way…nothing else makes sense, unless they want to grab a spot-starting PG to fill in while Rose recovers.
10:19 PM
I think it's premature to discuss moving Harden, but that's a condo for another day I think, since we didn't do a post-Finals email chain.
10:20 PM
[email protected]: I'm not saying move Harden tomorrow
I just think it is something real to consider
Given how he did in the Finals and the very-real cap problem he might create
me: Absolutely, a sacrifice a small market club has to consider with the new punitive taxes. Just meant we could discuss further later.
10:21 PM
[email protected]: Granted, James Worthy had an awful Finals once and almost got dealt, and then all he did was go and become "Big Game James", so who really knows
Understandable
Will leave it for another day
me: Yes, just early. Lukcily they've got another year to figure it out before a decision is necessary.
10:22 PM
[email protected]: VERY interesting pick here
me: Bulls take Teague as a fill-in for D-Rose during his recovery. Strong value there, though the book was that he probably isn;t ready to contribute immediately.
[email protected]: Mini/poor man's DRose
I don't think he is half the player Rose is
10:23 PM
But his speed means they don't have to completely change the way they play
me: Good point on the style of play.
10:24 PM
One more pick for the first round and our live blog/chat.
Warriors on the clock…I'll predict Quincy goes here.
10:25 PM
[email protected]: How about Greene? Or even Ezeli?
10:26 PM
Or Lamb?
me: Green doesn't seem like a GS pick. Too savvy.
[email protected]: Haha, "That seems like it makes too much sense for GSW", basically
10:27 PM
me: At #30 the Warriors round out the 1st round with Festus Ezeli…not sure I care at this point, mostly because it's the Warriors.
"I'd like to thank all of you for your wonderful enthusiasm" - Stern to Prudential Center
Great way to end it….then Adam Silver gets a massive cheer haha
"NO CHAAAAAANCE"
[email protected]: "YOU'RRRRRRE FIRRRRREED"
10:28 PM
The only way that would have been better is if Stern left with Vince's swagger-walk
10:29 PM
me: So quickly before we shut it down, the Raptors pick in 7 spots with some of the following still on the board: Quincy, Draymond, Barton, TyshawnTaylor, Doron Lamb, Jae Crowder, Scott Machado….who's your pick?
10:30 PM
[email protected]: If Lamb is there, why not. Especially if they Amnesty Jose and need some more guards
10:31 PM
me: I'm going with Quincy for the upside, followed by Green and then Machado.
10:32 PM
Shall we cut it off here and touch base briefly for thoughts on #37 and #56, then I'll tidy up and post tomorrow?
[email protected]: I am good to break here
As pleasure, as always
me: Had a blast man, thanks for doing it with me. Cheers.
[email protected]: Cheers bud.