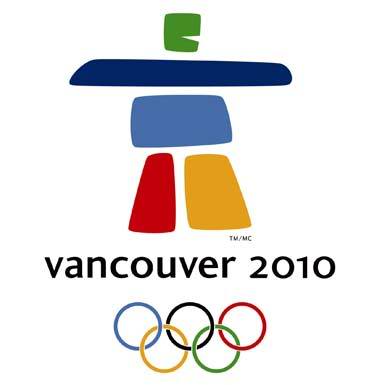 This article has been submitted by Sports Socialite.
Okay. Admit it. We all do some pretty wacky things when we're drunk, and it's not our fault. Whether it be sliding down the stairs on a mattress, streaking through the quad into the gymnasium, or puking on a peacock, we've all been "that girl/guy." But Allan Muir of Sports Illustrated wrote an article while he was apparently completely shitfaced, which is something even I have never done (though I can't say the same for Blake).
You can read the drunken ramblings here.
First of all, let me mention that Sports Illustrated ranks up there with Damian Cox and Erin Andrews in crappy attempts at sports reporting. Sure, SI is great if you want to know the entire life story of every NCAA basketball or football player. Ever. Or if you want to fawn over some very fancy and expensive swimsuits (but obviously not the foreign supermodels wearing them… right?), but when it comes to any sport not on the radar of middle America, then you're better off reading Wikipedia.
With a mere 550 days until the Vancouver Games begin, I think I should put on my Sumi/Miga/Quatchi shirt, light my replica Olympic torch and set Mr. Muir straight.

First of all, WTF is with his top line of Iginla-Crosby-Heatley? Was this guy even watching the WHC this year??? It would be bat-shit Britney Spears-style crazy to break up the Getzlaf-Nash-Heatley line. As for "silky smooth" Lecavalier? He's skating on thin ice (forgive the pun) with Team Canada execs. Sure he's had above average seasons in the NHL and flashes of brilliance in international competition, but he's never ascended to the "Michael Jordan of hockey" greatness projected when he entered the league. Time is running out for him to prove himself as more that just an above-average player, or else he could see his first class seat on a flight to Vancouver traded in for a flight to Vegas and enough Jack Daniels to drown his sorrows as he watches players that actually fulfill expectations take the ice for Canada.
On the plus side, Muir had the reigning Captain Canada Shane Doan on the list, who has rightly usurped the title from Ryan Smyth (the runner up in most tearful Edmonton Oiler press conferences of all time). Doan is definitely a lock, but Smyth seems destined to wallow in past-prime obscurity with pretty much every member of the Colorado Avalanche.
Contrary to what Muir believes, there are many Hockey Canada execs who are high on Jason Spezza (does that mean he's a drug? I'd smoke that… ummm nevermind). There was a reason he was one of the reserve players brought to Torino. Between that experience and having more pressure on him at the Worlds this year, he's been groomed for a roster spot, and it's his to lose. When Canada lost to Russia in 2006, one of my memories from that night was seeing how beat up Spezza was about the loss, having to watch it and not being able to get on the ice and do anything about it. My bet is that by 2010 he'll be chomping at the bit to get some revenge for Canada's last 2 losses against the Red Army.
As for defense, it looks like Muir was pretty dead on. But come one, would anyone bet against guys like Dion Phaneuf, Chris Pronger and Jay Bouwmeester making the team? However, recent headline-maker and drama queen Dan Boyle looks like he's past his expiry date, especially with guys like the Free Agent Frenzy winner Brian Campbell and Mike "shades of Bobby Orr" Green. The defense isn't as set in stone as the offense, but it will be an interesting battle to get in.
In goal, I definitely back the choice of Roberto Luongo as the starter. He's matured, refined his skills, and will be in his prime by the time the 2010 games roll around… barring the birth of another child. I sure hope his wife is on Alesse for the good of the country.
But Brodeur? Honestly? He's not the not the goalie we used to know and sister-in-laws loved. His physical build is similar to Philip Seymour Hoffman, and they rank about the same level on my "potential creepy stalker" meter. Brodeur is done like a turkey dinner. No, Martin, you can't have seconds!
I also believe that Mr. Muir is riding the Pineapple Express for his belief that Marc-Andre Fleury will be the 2nd back up. Sure! Let's put a guy on the roster who's scored on himself in the 2 most important games of his life! There's no way this can backfire! You may say that he won't even get to play in a game, but with the kind of luck Fleury has, Luongo's wife will have another kid, our back up (Ward/Leclaire) will trip over a homeless guy on the streets of Vancouver, then Fleury will score the most fantastic lacrosse-style goal in overtime of the gold medal game… on himself. I hate the Habs, but I'd welcome Carey Price over black sheep Fleury any day.
Of course, you can't talk team Canada without mentioning the coaches. Yeah, Babcock would be a great coach… if Team Canada was comprised entirely of Swedes. It may be a shocker, but when Wayne Gretzky is announced as head coach pretty soon, I'll try to refrain from saying "I told you so." And look for Mario Lemieux and Steve Yzerman to be behind the bench too, from what I've heard.
Last but not least, there's the question of captain. Joe Sakic for sure, you say? I don't think Team Canada wants a captain that tried to scurry back home and abandon his teammates in Italy after the loss in Torino. When the entire team was booked to stay until the last day of the Winter Games, Cap'n Joe wanted to get out of there as soon as possible, and didn't care about being there to support his teammates, even though they had lost. Not exactly captain quality if you ask me.
Sidney Crosby? Please. Team Canada doesn't need to sell more sweaters, so they don't need to buy into the Crosby Fever that for some reason continues to rage. Anyone can tell you that Gary Roberts was the leader in the Penguins locker room, and Evgeni Malkin was the leader on the ice. Jonathan Toews is another kid named captain over more qualified veterans. He definitely has the international pedigree and leadership qualities, but that would be too much too soon.
The C will most likely go to Shane Doan. The previously mentioned Captain Canada is the epitome of what a captain, a hockey player, and most importantly, a Canadian should be. He's not outrageous or outspoken, but he's a diligent worker, knows when to talk in the locker room and exactly what to say. Most guys that have played with him share the Man Love for him, and I don't blame them.
So there you have it. I'm not saying this is will all go down, but I'm extremely confident from what I've been hearing around the Hockey Canada circles. The roster will be announced just before Christmas next year… I already have my "I told you so" post ready.
And hey Allan, next time you're feeling tipsy and literarily-inclined, fire off some dirty text messages to a hot co-worker. You won't feel as stupid the next morning as you will when the 2010 roster is named.
This article has been submitted by Sports Socialite.
6 Responses to "A Sober Response to a Drunk 2010 Canada Olympic Hockey Article"
Leave a Reply